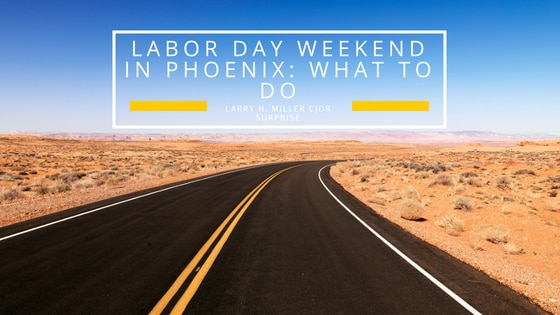 We love Labor Day! It's the time for boating, hiking, barbecuing, and other fun local activities. After all, this holiday is entirely dedicated to celebrating you and all of your hard work throughout the years—enjoy it! We have a few great suggestions of how to make the most of this holiday in the Phoenix area—check them out!
Hit the Pool!
We're lucky to live in Arizona—we have access to some of the world's finest pools year-round! From resorts to community centers to backyards, there is certainly no shortage of pools in Phoenix. Have a poolside party to celebrate Labor Day, and invite all your closest friends. Make sure to grill up some legendary classics like burgers and hot dogs! However, don't forget that grilled zucchini and pineapple taste absolutely scrumptious, especially on a day off.
Go on a Flashlight Tour of the Botanical Gardens!
If you're willing to make the trek to the Phoenix metro area, make sure that the Botanical Gardens are on your to-do list! On September 1, you'll be able to observe nature's finest and beautiful mysteries under the moonlight. Discover what the Arizona desert looks like at night under the glow of the stars!
Catch a Diamondbacks Game!
Are there any activities more American than catching a baseball game on Labor Day? Our Diamondbacks will be taking on the Padres at home on Monday, September 3, at 8:10 p.m. EDT (5:10 p.m. our time). You can buy tickets on the official MLB website.
Stop by Our Dealership for Savings!
One of the absolute best ways to celebrate your hard work is by treating yourself to a new car! You've worked hard and deserve a treat, especially when it has four wheels and a powerful engine. We've worked hard to extend you extra savings so that your money is still just that—your money. Stop by our dealership in Surprise, AZ, for some sizzling savings. After that, drive your new ride to one of the other activities we've talked about—the perfect weekend!