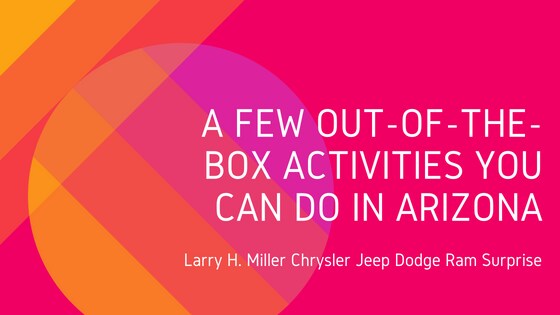 Sure, you can do regular summer activities with your friends and families over the next few months. Hit the pool, do a little hiking, and try to hide out from the extreme heat making its annual appearance in Arizona. However, why not try something a little more legendary? We have three activities you can try that will take your sunnier months to a whole new level:

Visit Flagstaff Extreme Adventure Course
This is a great way to pump a little extra adrenaline through your veins! Make the trek down to Fort Tuthill county park to experience next-level outdoor activities. There are several different levels and course offerings so that adventurers of various abilities will be able to fully enjoy their experience. The circuits and ziplines will have you laughing and wondering why you didn't try them sooner!
Go Hot Air Ballooning
That's right—you can still go hot air ballooning! This classic activity is a fabulous and unique way to enjoy the local Arizona scenery. Take your summer to new heights through Tours. They offer balloon tours at sunrise, sunset, or other times upon request. You can also take a Hot Air Balloon Photography Workshop or have specially-curated events for larger groups. They even offer brunch! One thing's for sure—it's pretty hard to have a bad time when you're seeing the great outdoors from high up in a beautiful balloon.
Swim with the Dolphins
Has it always been your dream to swim with dolphins? Now you can make it a reality! Visit Dolphinaris in Scottsdale for a day you'll always remember. You can observe them from an outdoor deck and then share a handshake with your new dolphin friends! This is no ordinary organization. Dolphinaris works with marine biologists and animals around the world to preserve and protect dolphins and ocean life. This is an important mission and a fabulous one to be a part of!
Before you embark on changing your life this season, stop by our dealership in Surprise, Arizona, and check out the new cars we have in store! The summer is a great time to upgrade your car—come see us and get started on having the best season ever.